TREATING SPINAL STENOSIS WITH MINIMALLY INVASIVE LUMBAR LAMINECTOMY
Minimally invasive lumbar laminectomy is a procedure that decompresses the nerves in the lower spine. It is often used for the treatment of spinal stenosis, a narrowing of the spinal canal. Using very small incisions, Dr. Luis Manuel Tumialán can remove a portion of the vertebrae called the lamina, and access the tissues within it. He can then carefully excise a portion of the spinal ligaments called ligamentum flava to relieve compression and discomfort. This minimally invasive approach results in a much faster recovery, along with many other benefits. To learn more about minimally invasive lumbar laminectomy, contact Dr. Tumialán's Scottsdale, AZ, office today.
Understanding Spinal Stenosis
According to Dr. Tumialán, it's not hard to identify those with spinal stenosis. "I see them at Costco all the time," he says. "They are ones leaning over the grocery carts trying to keep up with their wives." Spinal stenosis is a disorder in which the spinal canal that contains the nerves becomes too narrow. This occurs when the ligamentum flavum overgrows, leaving too small a space in the spinal column for the nearby nerve sac. This narrowing causes a variety of symptoms, including pain, weakness, soreness, and loss of function. When spinal stenosis occurs in the lumbar (lower) portion of the spine, it can affect the legs and lower body.
Dr. Tumialán can diagnose spinal stenosis using a CT scan or MRI. This imaging technology can help determine whether your symptoms are caused by spinal stenosis, a herniated disc, or other complications. While spinal stenosis can occur in the cervical spine as well as the lumbar spine, it is more common in the lumbar. We can develop a treatment plan after your condition has been diagnosed, and you and Dr. Tumialán have discussed your goals.
Surgery should always be the last resort, and Dr. Tumialán encourages patients to try weight loss, physical therapy, medication, and a healthier lifestyle first. In many cases, we find that the pain associated with spinal conditions is reduced when patients lose weight and improve their overall health. Dr. Tumialán always advises his patients to engage in exercises that strengthen the core and increase flexibility. We have found that the majority of spinal problems can be alleviated through simple lifestyle changes.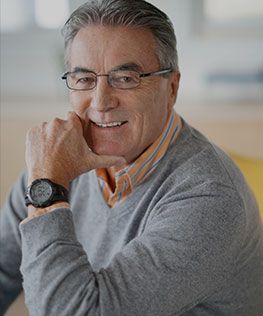 Just the mention of spine surgery summons a constellation of graphic images to most peoples' minds. Long painful incisions and even longer hospitalizations are the expectation I find that most people have when I begin to discuss the possibility of surgery with them. But none of those images conjured up reflect the current reality of minimally invasive spine surgery in 2015. When I tell people about an incision smaller than a dime or a postoperative patient having lunch with his wife at a restaurant just hours after surgery, they are genuinely surprised. Nevertheless, this is the reality of spine surgery in 2015
The Minimally Invasive Lumbar Laminectomy Procedure
The minimally invasive approach to lumbar laminectomy incorporates an 18 mm incision on the lower back that allows Dr. Tumialán to carefully remove a portion of the lamina. This provides him access to the ligamentum flavum, which is typically the culprit in lumbar stenosis. By carefully removing a portion of this tissue, Dr. Tumialán creates more room for the spinal nerves, relieving pressure. Once the nerves are given ample space, they can heal and function properly. A minimally invasive approach is especially beneficial because it allows Dr. Tumialán to preserve the posterior tension band in the spine, which provides stability and can prevent further degeneration. In open lumbar laminectomy, on the other hand, the posterior tension band must be removed, which compromises spinal stability.
The Benefits of Minimally Invasive Treatment
The minimally invasive approach to lumbar laminectomy has many benefits when compared to an open lumbar laminectomy, including:
Preservation of the posterior tension band
Minimal scarring and faster healing when compared to an open laminectomy
Fast relief from nerve compression and its resulting symptoms
Less pain and discomfort after surgery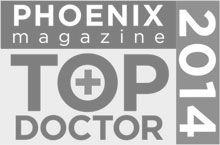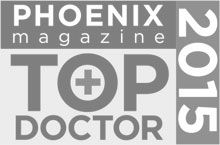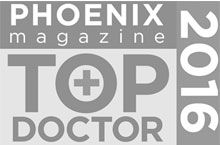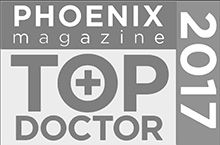 Spine-Talks Featuring Dr. Tumialán